Archives by Date
---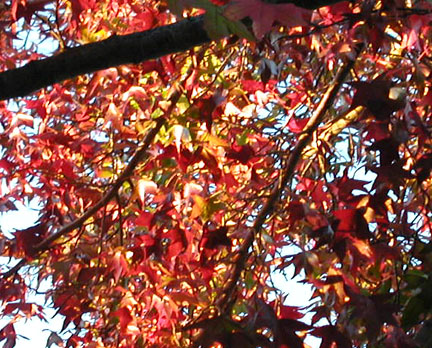 Northern California Autumn

Stepping outside, they start on a meandering walk through the foothills. He swings his arm around her a few blocks later, letting it hang there. Though they've been lovers for sometime and loving toward each other, a shyness, a little physical reticence, persists between them. The maples have turned color. Pushing down her sunglasses, she stares against the sun at the confetti of colors from red at the top to green at the bottom and golden yellow twinkling between. It is fall… the most glorious time in Northern California as the sun is clear and hot and the colors shine true and all is wonderful because, well, there is no threat of Winter. "Ah… Northern California Autumn," the billboard for a department store says. Know you're lucky, even privledged, and bask in it. They walk under one of the maples, with her head pivoting to look at it still. But she can't seem to see it to her content… they seemed brighter in her memories, or she had hoped them to be brighter. But how could you ask more of these trees? How could you ask for anything more?
When you can't see things for what they are, it is time for some distance. She wishes for the cold now, for anything other than the drowsy warmth, for cold that is biting and exacting and every follicle on her skin would be wide awake. The thought made her shiver, ever slightly, but he noticed and squeezed his hand on her shoulder. The warmth of it filled her with gratitude. Before the leaves are all swept up she will be gone.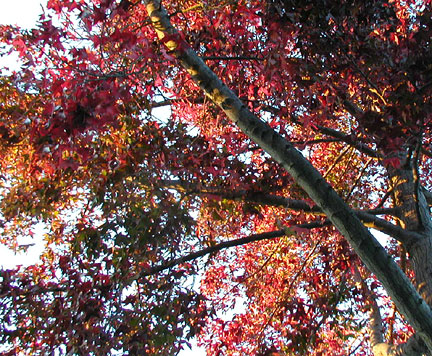 ---